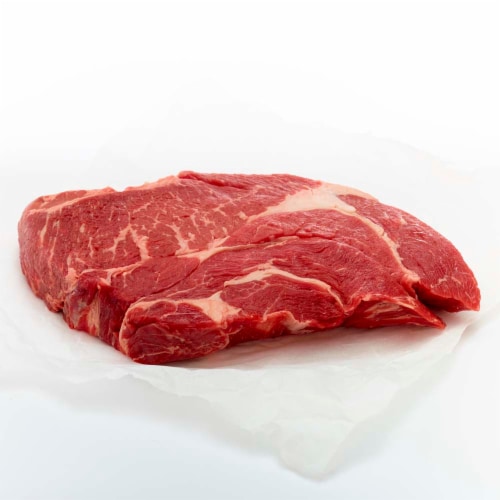 Hover to Zoom
Product Details
The Underblade Roast comes from the Chuck primal and is a versatile cut with a rich, beefy flavor. This cut is perfect for a braise technique or most commonly used as a pot roast.
Cooking Method: Slow Cooker, Pan-Broil/Skillet, Smoke
Cook to minimum of 145F.
Remove from fridge, let rest at room temp at least 15 minutes prior to cooking, season with your favorite seasoning before cooking.
Allow to rest for 3 minutes.
---