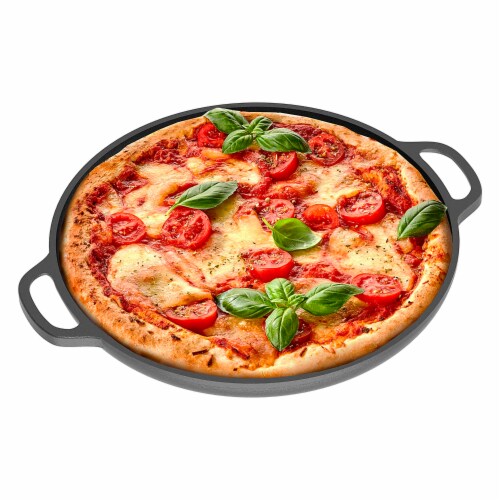 Hover to Zoom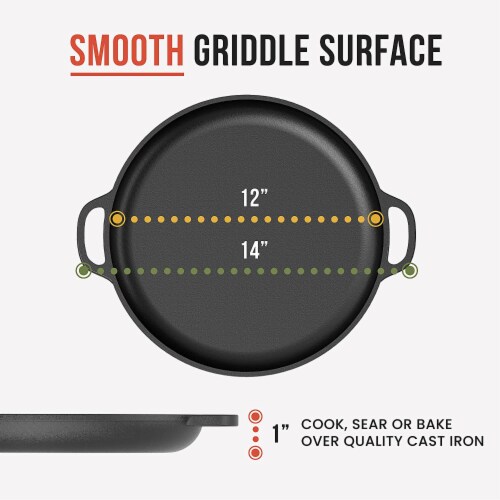 Hover to Zoom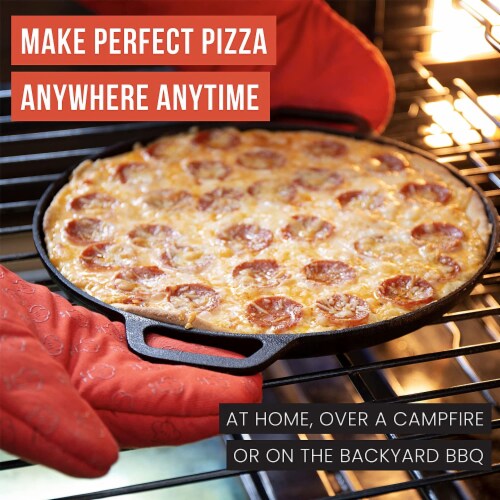 Hover to Zoom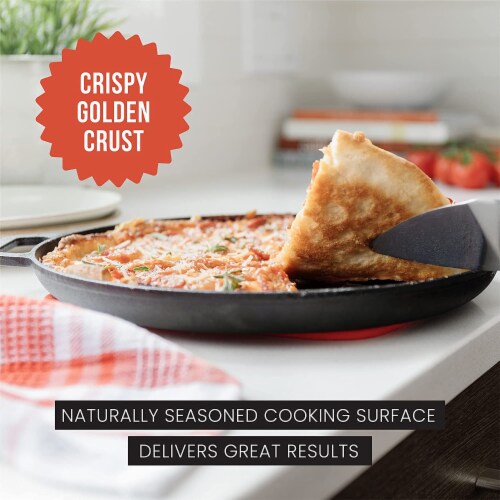 Hover to Zoom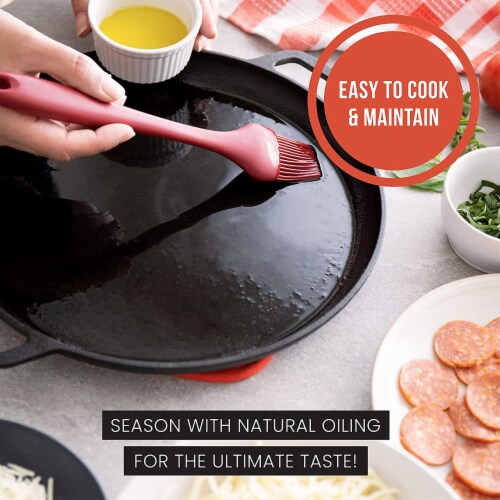 Hover to Zoom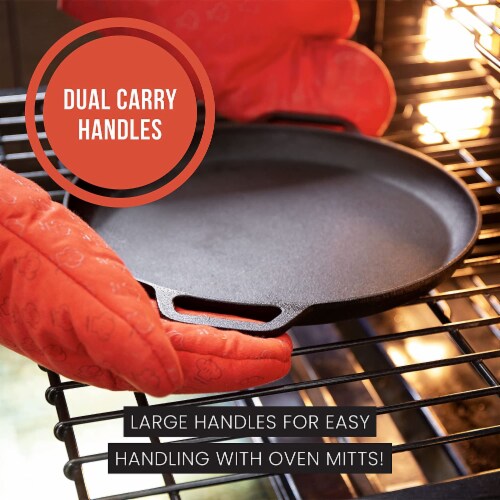 Hover to Zoom
Chef Pomodoro Cast Iron Pizza Pan, 12 Inch Pre-Seasoned Skillet, with Handles, Baking Pan
Product Details
Bake, Cook, and Grill to Perfection with the Chef Pomodoro Flat Cast Iron Skillet.
Pizza chefs, bakers, and all culinary enthusiasts will love the versatility of this simplistic yet high-quality pan. Make savory pies, light crepes, tender steaks, or whatever strikes your fancy in this user-friendly piece of traditional cookware. From its 12-inch diameter that is large enough for everyday use to the two easy-grip handles that allow convenient carrying of hot meals, we have designed it to facilitate your daily cooking adventures.
Our pre-seasoned pan is ready to use right out of the box, although a quick rinse and patting dry is recommended. Over time, the cast iron creates patina, which enhances the flavor of your recipes and makes them even better. Meanwhile, the flat metal enables even heat conduction, which helps your food cook equally throughout.
You're allowed to reach temperatures as high as 500 F without worrying about warpage or damage to the skillet. This is a durable kitchen accessory that is made to last. Keep it away from prolonged moisture, and you will find it surviving the toughest cook-offs and barbecues. Just avoid soaking the pan in water since iron is quick to catch rust. We recommend wiping off any residual foods with a paper towel while it is hot, then washing with soap water and drying immediately to ensure its long life. Whatever piping hot dishes you need to create, this skillet is your friend.
---