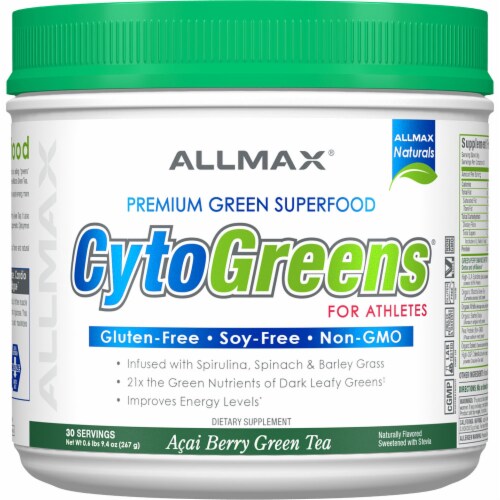 Hover to Zoom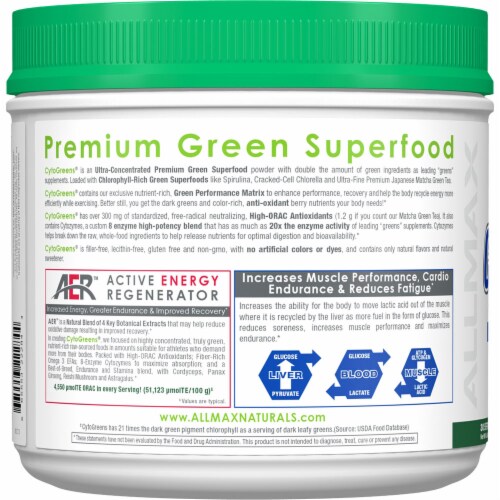 Hover to Zoom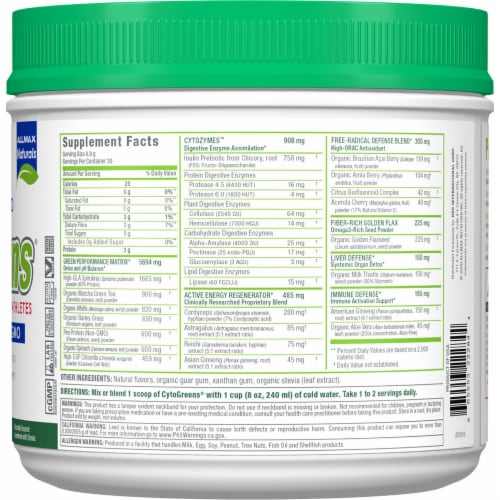 Hover to Zoom
NovaForme Acai Berry Green Tea Flavor CytoGreens® For Athletes Dietary Supplement
Product Details
Ultra-Concentrated Premium Green Superfood For Athletes
CytoGreens® represents a revolution in the way you deliver nutrients to your body. CytoGreens® is truly a GREEN formula. 80% of CytoGreens® is our nutrient-rich, exclusive Green Performance Matrix to help you achieve your optimal performance. CytoGreens®, a lecithin-free product is developed for highly active people who demand more from their bodies.
Put back what the daily grind takes out; replenish, cleanse, & detoxify and achieve your true potential.
CytoGreens® delivers:
21x the detoxifying chlorophyll as a serving of dark leafy greens
More vitamin B12 than an 8 oz steak
100% complete bioavailable plant-based protein
100% daily intake of vitamin A
Improved stamina*
Greater endurance*
Athletic Recovery X-Celerator™
In creating CytoGreens®, we focused on highly concentrated, truly green, nutrient-rich raw-sourced foods in amounts suitable for athletes who demand more from their bodies. Packed with high-ORAC antioxidants, fiber-rich Omega 3 EFAs, and 8-enzyme cytozymes to maximize absorption, and a best-of-breed, research-backed endurance and stamina enhancer, ARX® (Athletic Recovery X-celerator™).*
*These statements have not been evaluated by the Food and Drug Administration. This product is not intended to diagnose, treat, cure, or prevent any disease.
---